Awaken your psychic senses
8, 15, 29 Jan & 5 Feb '23

4 week Live online Priest'ess journey – 8, 15, 29 Jan & 5 Feb '23
Embodying the Priest'ess – I : Awaken your psychic senses

On this 4 week Journey we'll work on awakening our Psychic senses and Intuitive abilities.
A Priest'ess can be defined as someone who pursues a path of spiritual service in devotion to the highest good, by using their intuition and healing powers. We use "Priest'ess" instead of "Priestess" to make it inclusive towards all types of genders and bodies that resonate with the Priest'ess energy.
Developing your intuition is a pivotal step in embodying your inner Priest'ess. It brings us in alignment with our Soul's true calling and mission.
In this online journey we will activate our mediumistic abilities by learning how to open our channel and senses, increase our frequency, work with spirit guides, all in a sacred, safe space.
This is a special collaboration between Xena Georgina & Heelde. Combining over 35 years (and lifetimes ;)) of experience in the priest'ess and psychic arts.
We are excited to serve you in your journey of expansion!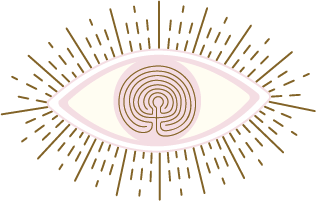 This journey will help you:
Get to know your safe inner space

Learn how to design a safe, sacred space for yourself & others

Increase your own frequency and that of a room/ space that you're in

Learn how to run & flow energy in and off the space to keep it safe & pure

Learn to recognize the difference between operating from your personality and being an empty vessel

Learn to serve from a state of Being, instead of doing

Understand how to induce trance states and how to get out of it

Form a powerful and lasting collaboration with your spirit guides
Use your intuition for daily life

Learn to 'Read' yourself and others

Learn how to become a pure channel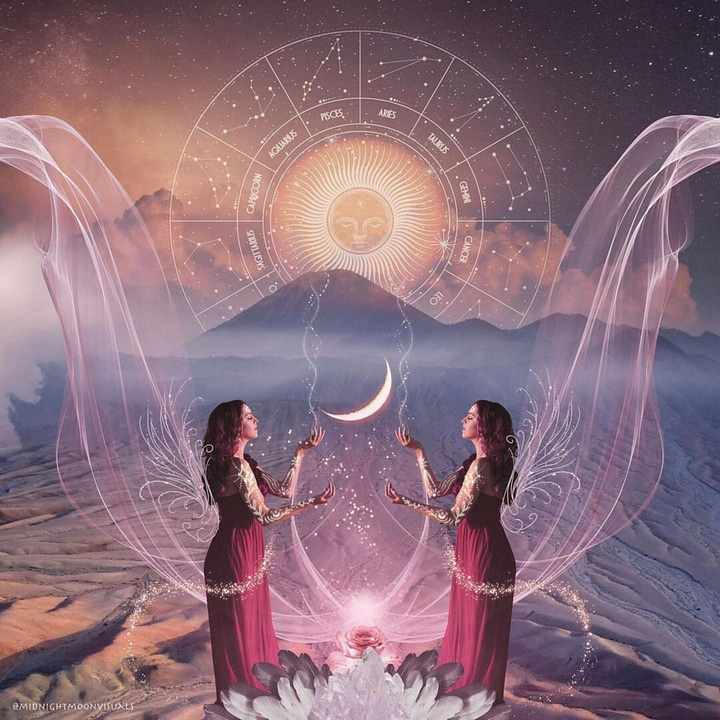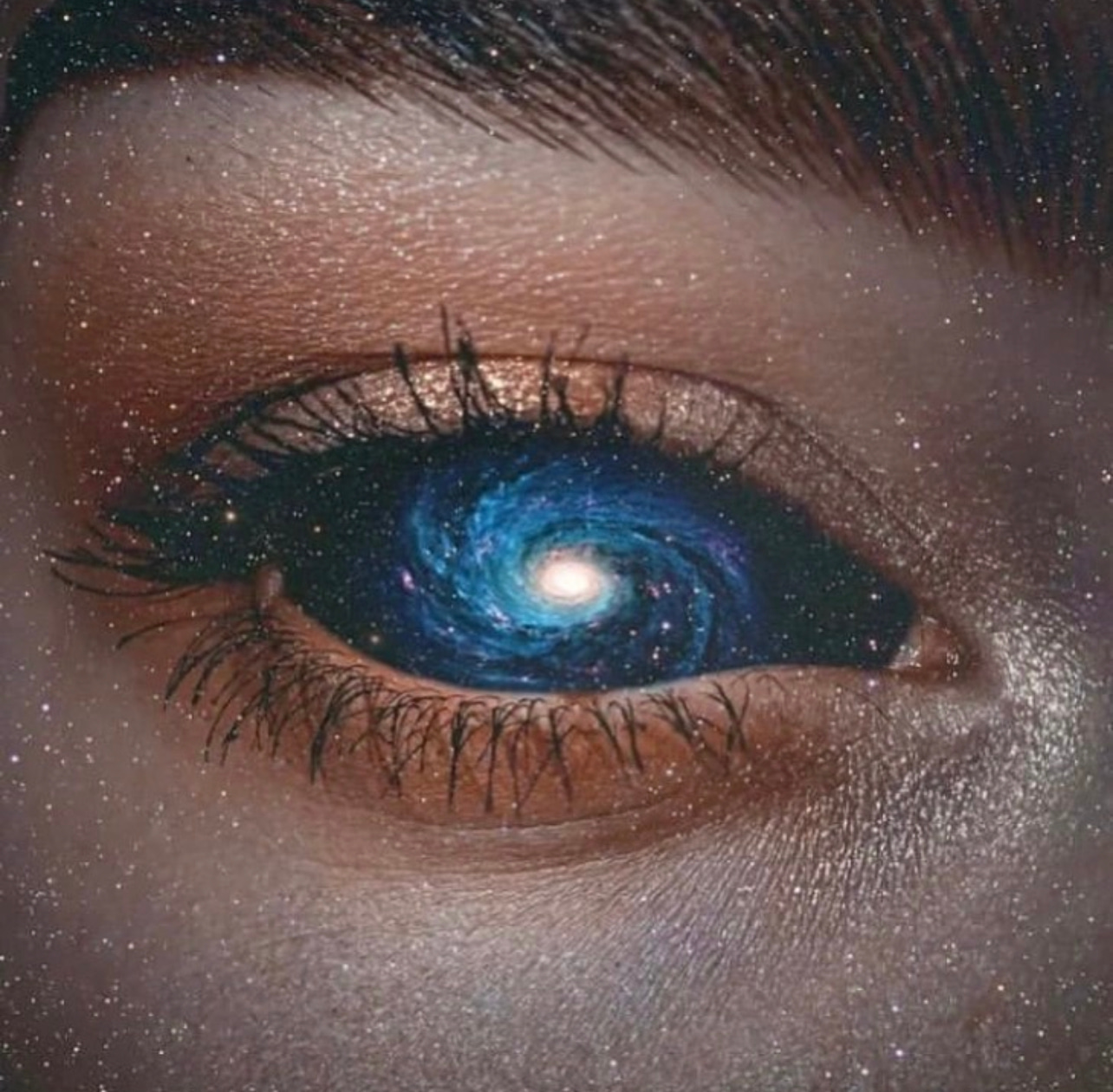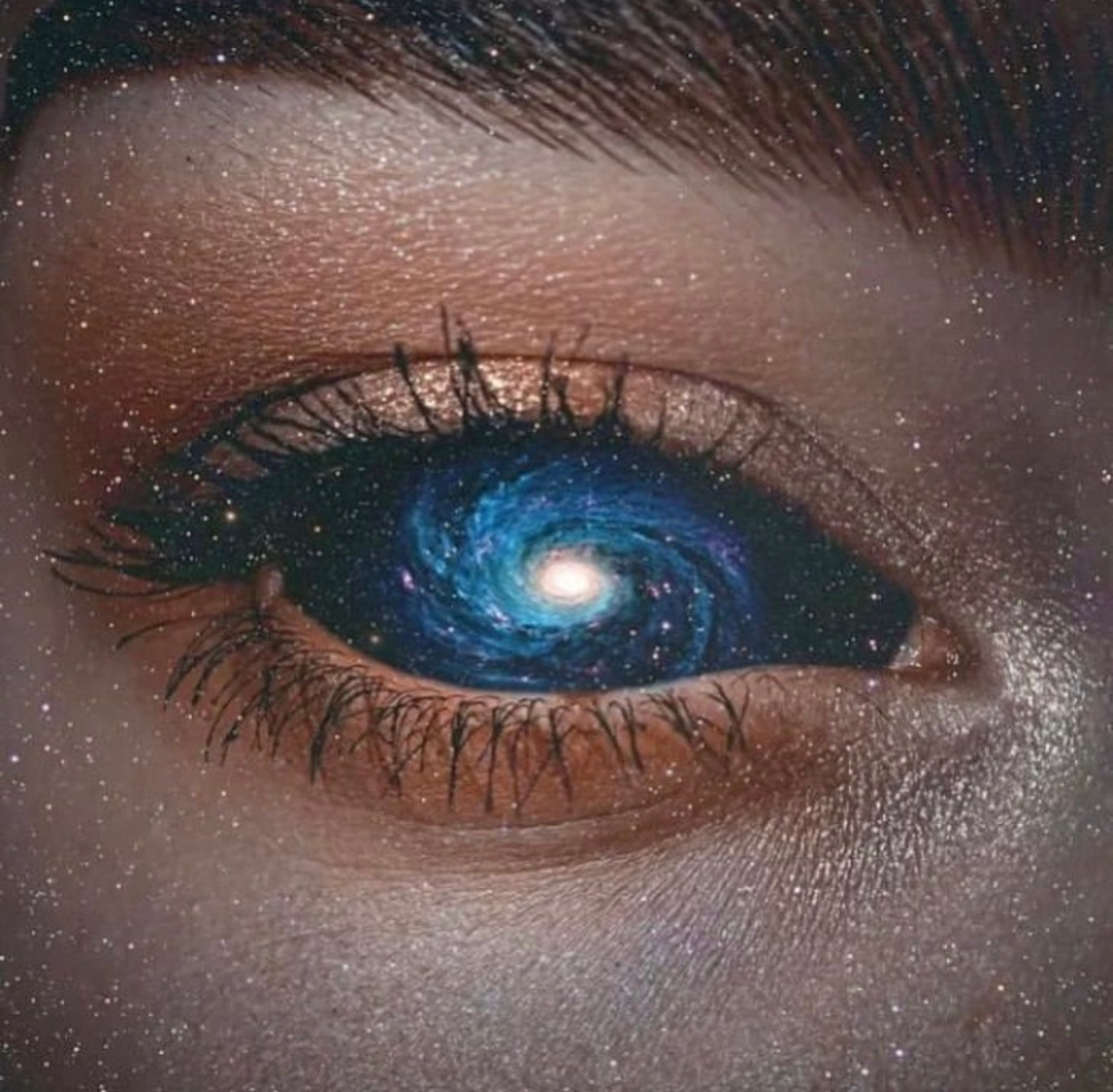 This is for you if you want to empower yourself in:
𓍴  Fine-tuning your Healing abilities

𓍴  Facilitation and working with clients

𓍴  Accessing your own wisdom to make important decisions

𓍴  Channeling higher information

𓍴  Expanding your toolkit in the Priest'ess arts Tools & Practices we'll use :
𓆃 Designing Sacred Space

𓆃 Meeting your spirit guides

𓆃 Channeling

𓆃 Guided meditation
𓆃 Energy work

𓆃 Kinesiological testing

Schedule
8, 15, 29 January & 5 February '23
10AM – 12.30PM Amsterdam time
4-6.30PM Bali time
Via Zoom**
**Replays are available in case you can't attend a session live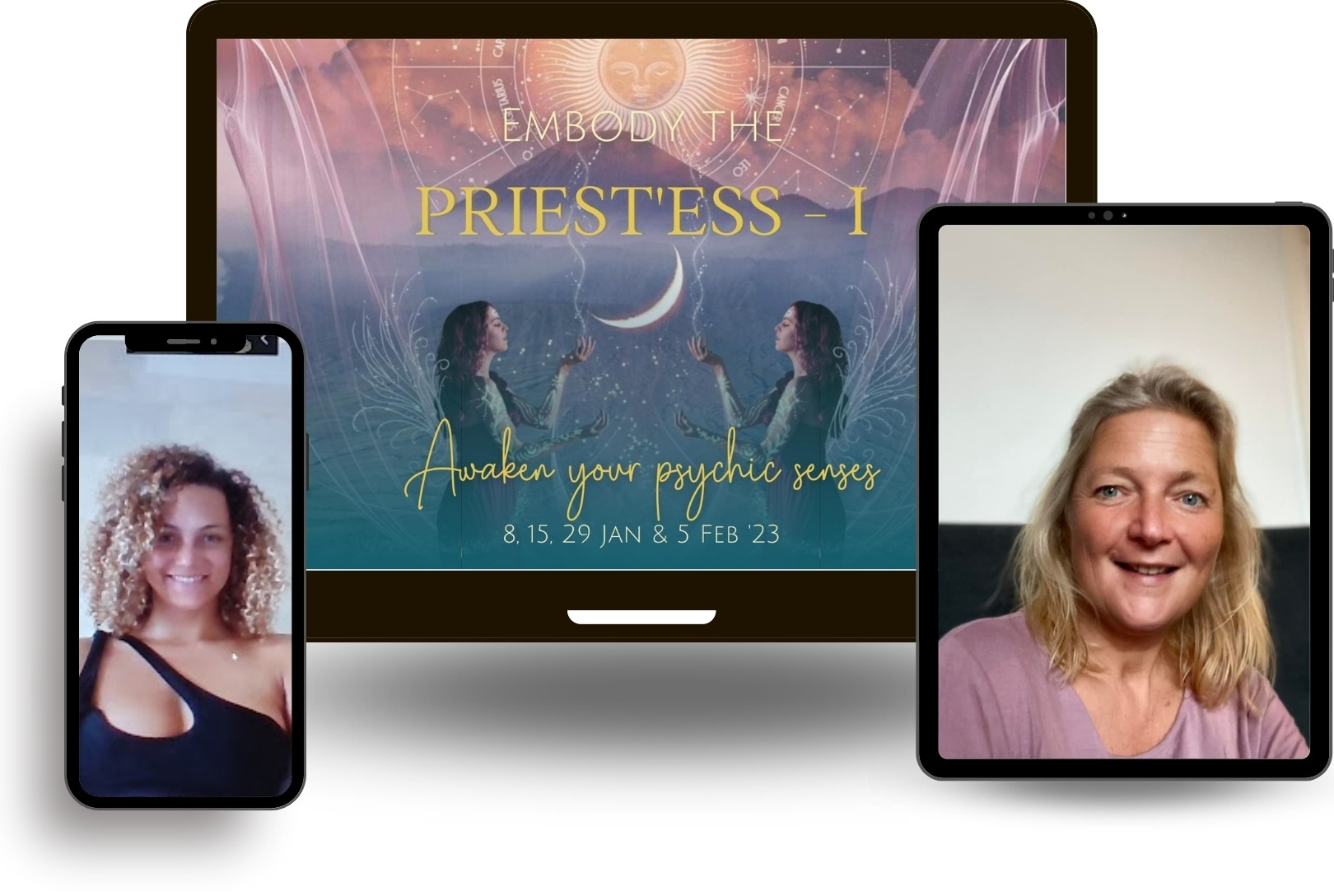 Themes:
𓍴  Intuitive development

𓍴  Mediumship

𓍴  Awakening to the spirit realm

€ 225  EARLY BIRD for all 4 weeks, + Replays
€ 369  NORMAL TICKET for all 4 weeks, + Replays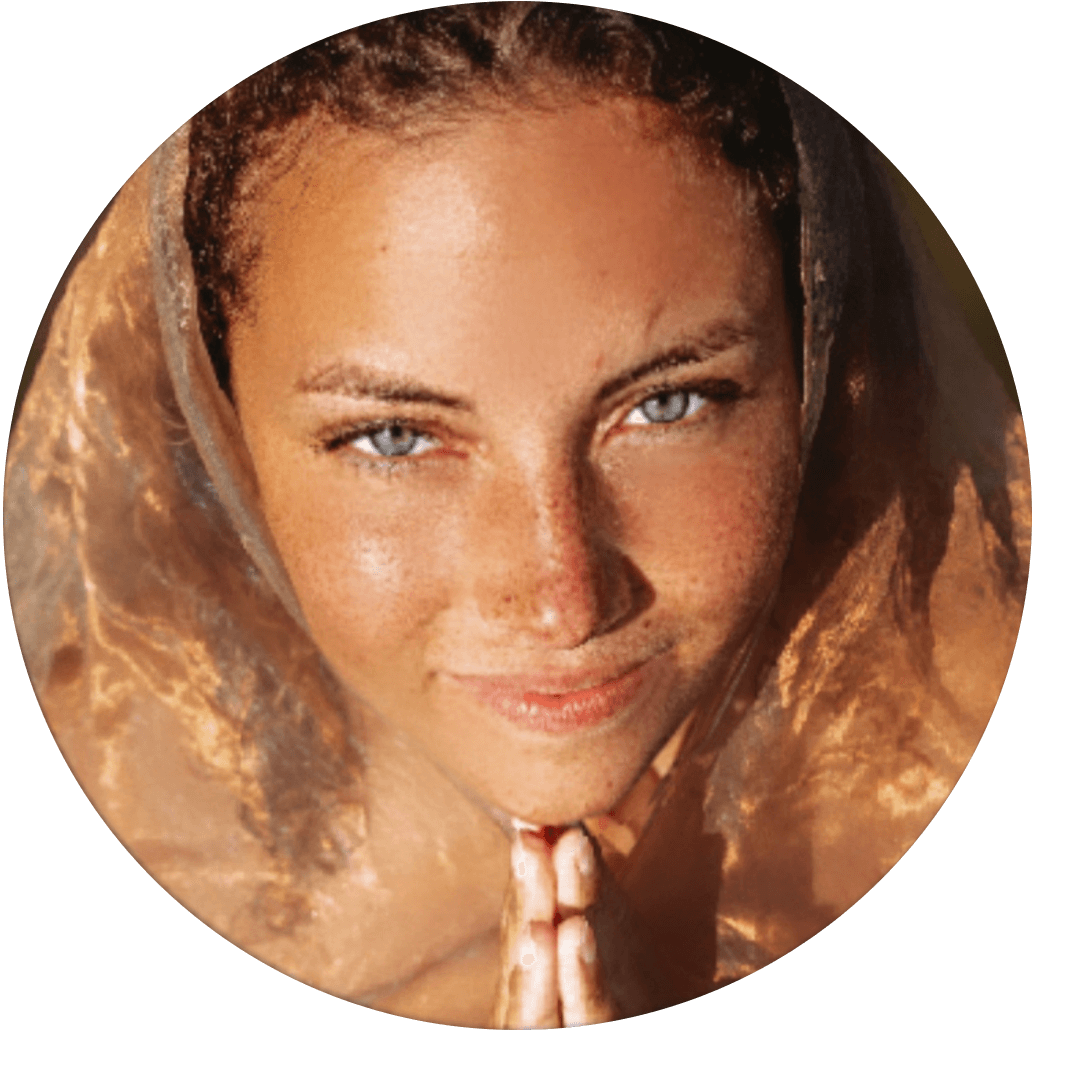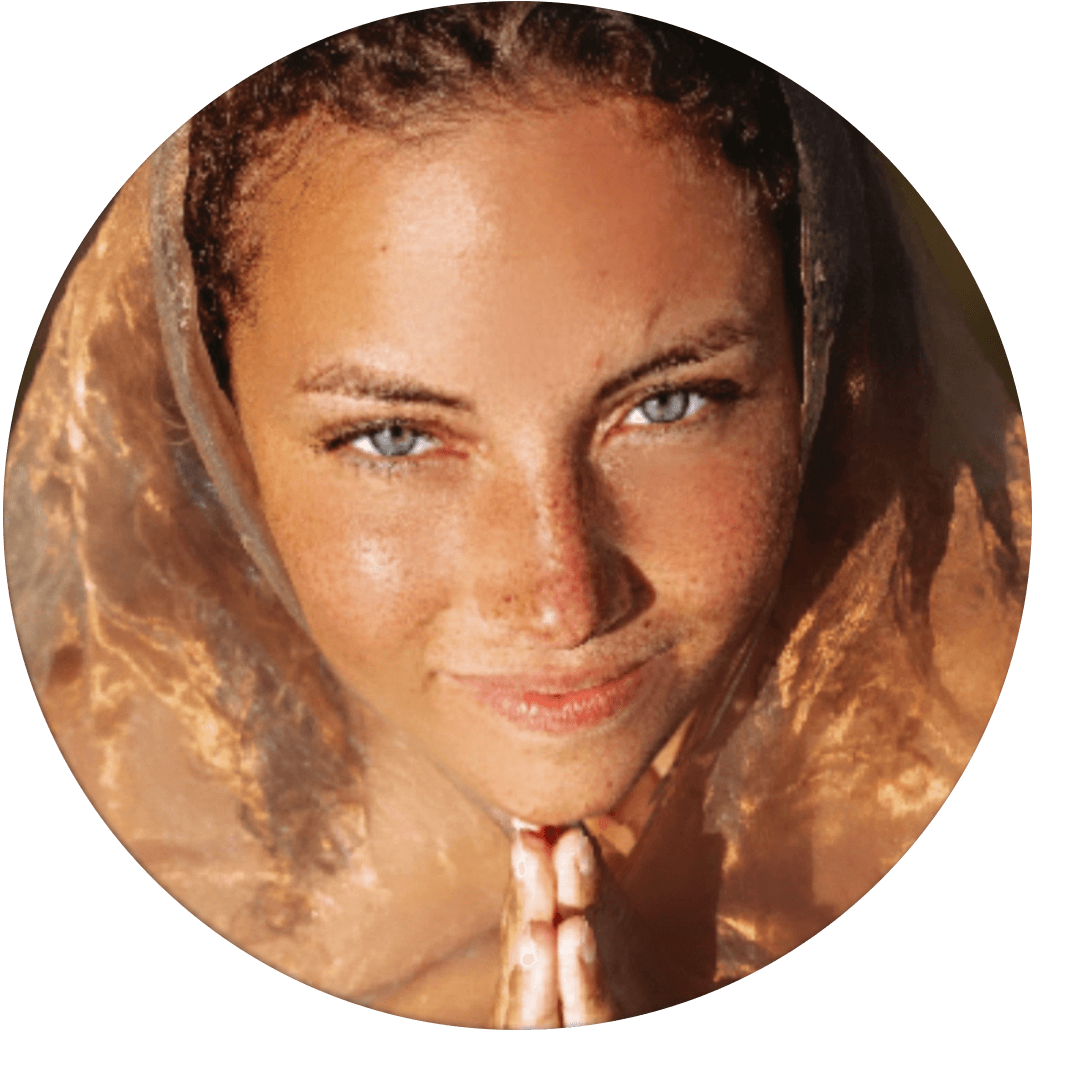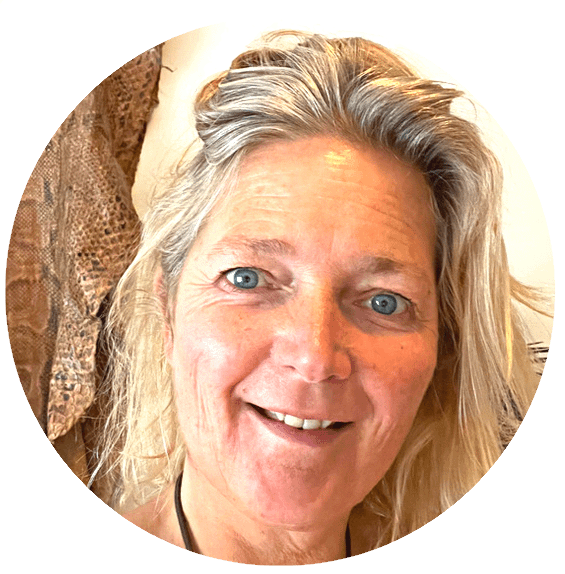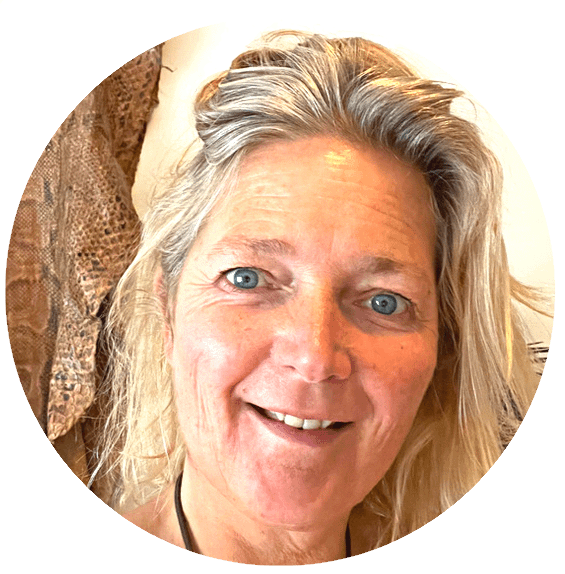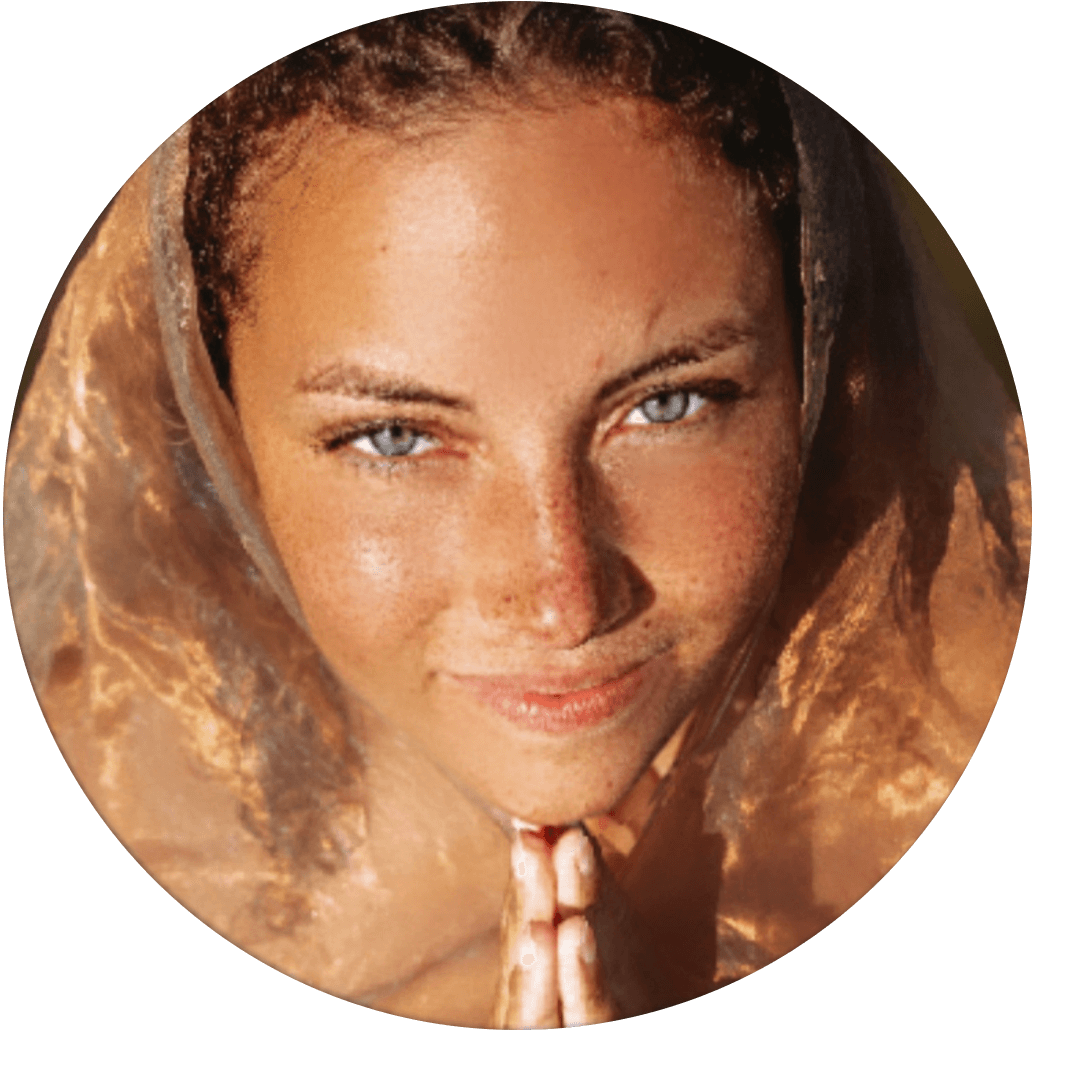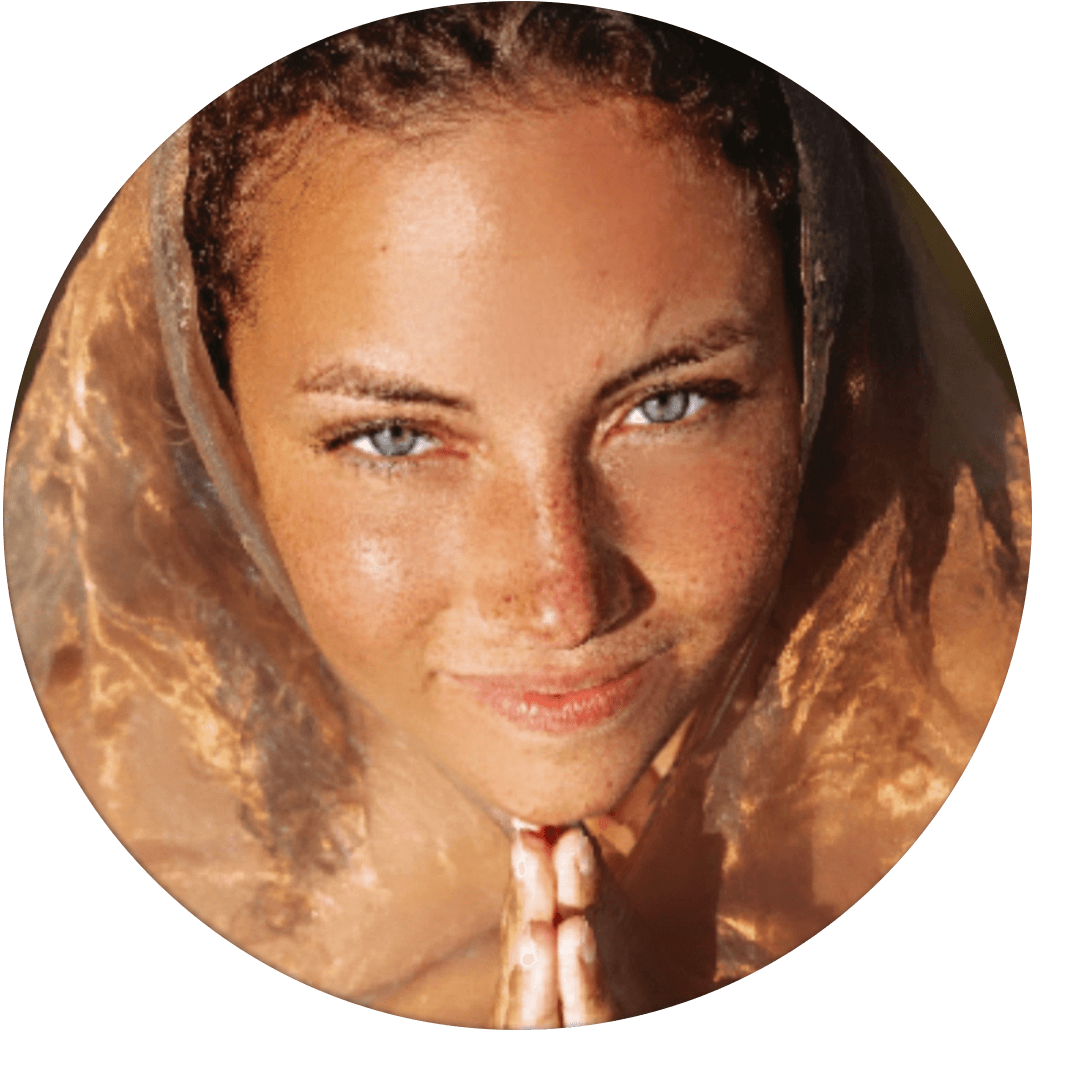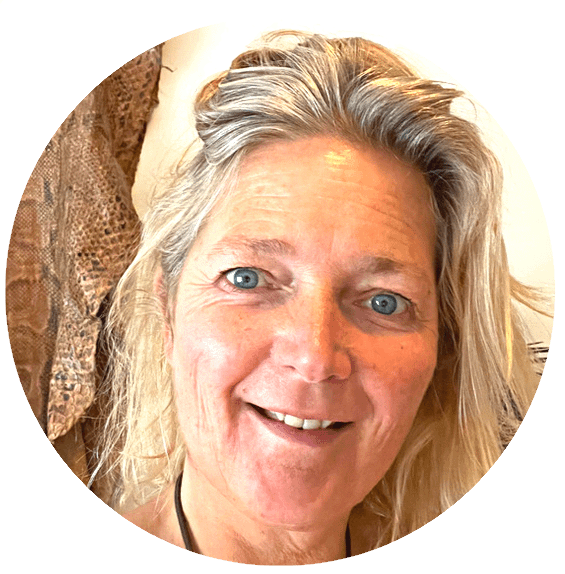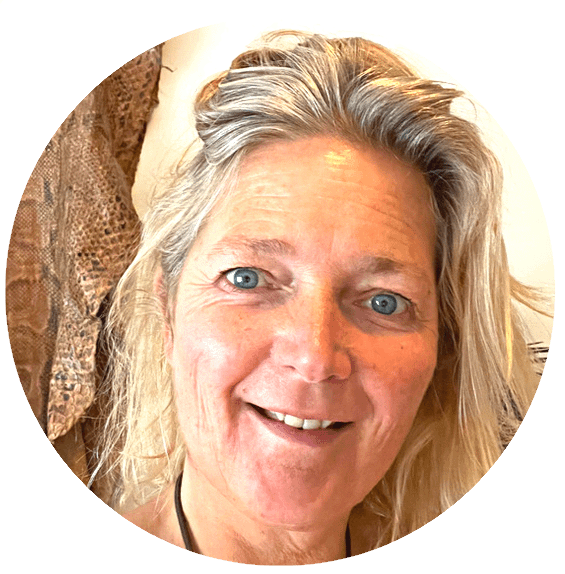 Themes:
𓍴  Intuitive development

𓍴  Mediumship

𓍴  Awakening to the spirit realm

€ 225  EARLY BIRD for all 4 weeks, + Replays
€ 369  NORMAL TICKET for all 4 weeks, + Replays
Register now:
To register please fill out this intake form and pay the program fee via any of the below options:
𓆃  REVOLUT
Revolut me
𓆃  BANK TRANSFER (N26)
Iban: DE41 1001 1001 2620 1819 91
Bic: NTSBDEB1XXX
On the name of KXG Geurts
𓆃  EVENTBRITE LINK
Dm Xena or Hilde via @xenageorgina, @heelde.nl (Instagram) or Hilde Verhoef on FB when you've registered and paid.
Practicalities
𓍴  All genders are welcome
𓍴  For each session we ask you to be in a private comfortable space where you can be undisturbed

𓍴  Feel free to bring power objects that you feel will support your journey (crystals, cards, oils, yoni eggs/wands,…).
Will I be psychic after this program?
We can never promise any kind of results to anyone, we can only ensure that the spaces we facilitate support the awakening of your gifts, that may or may not take longer to develop depending where you are right now. Our intention is to always guide you back home to your innermost self, where all the knowledge and wisdom resides.

Though I am interested, I feel I am already quite intuitive . Will this program then still be valuable to me?
Definitely! Even if you already have a well developed intuition, this program will only help you foster an even more magical connection with it. Besides that, you will most likely get to know yourself even more intimately and discover parts that you haven't fully explored before. Also, once you are in this sacred container, the space will support you in  what you need most at this point in your life. Never underestimate the power of intention that you put into this 🙂
I feel a call to join but also some resistance or nervousness coming up, what does that mean?
cIt is very normal to feel resistance, nervousness or even fear when you start something new. Especially when it involves getting out of your comfort zone. Some of the topics and themes we cover may challenge a part of your personality. we invite you to go out of your comfort zone into that growth space where all the magic happens. 
However, we will never ask you to do things you really don't want. Please listen to your own body & intuition, and notice where resistance is coming from: out of a natural fear to grow, or is there a valid boundary to honor? In case of the first, feel the fear, and do it anyways, your Soul will not regret it 😉
I'd love to join but I can't afford it.
Do you offer refunds? What if I can't commit to the program or session after purchasing?
We do not offer refunds. Once you have enrolled, you are already tapping into and benefitting from the field that we create for this program. Therefore it is also not possible to transfer the ticket to another person or attend another event instead of this one.

We have replays available for when you can't commit to join live.

In case of cancellation of participation, it remains your responsibility to make the payment for any outstanding fees in case of payment plan agreement.

More questions?
Feel free to reach out to us on our socials:
Xena:
IG: @xenageorgina
FB: Xena Georgina
Hilde:
IG: @heelde

FB: Heelde
E-mail: hilde@heelde.org
YOUR FACILITATORS: Hilde & Xena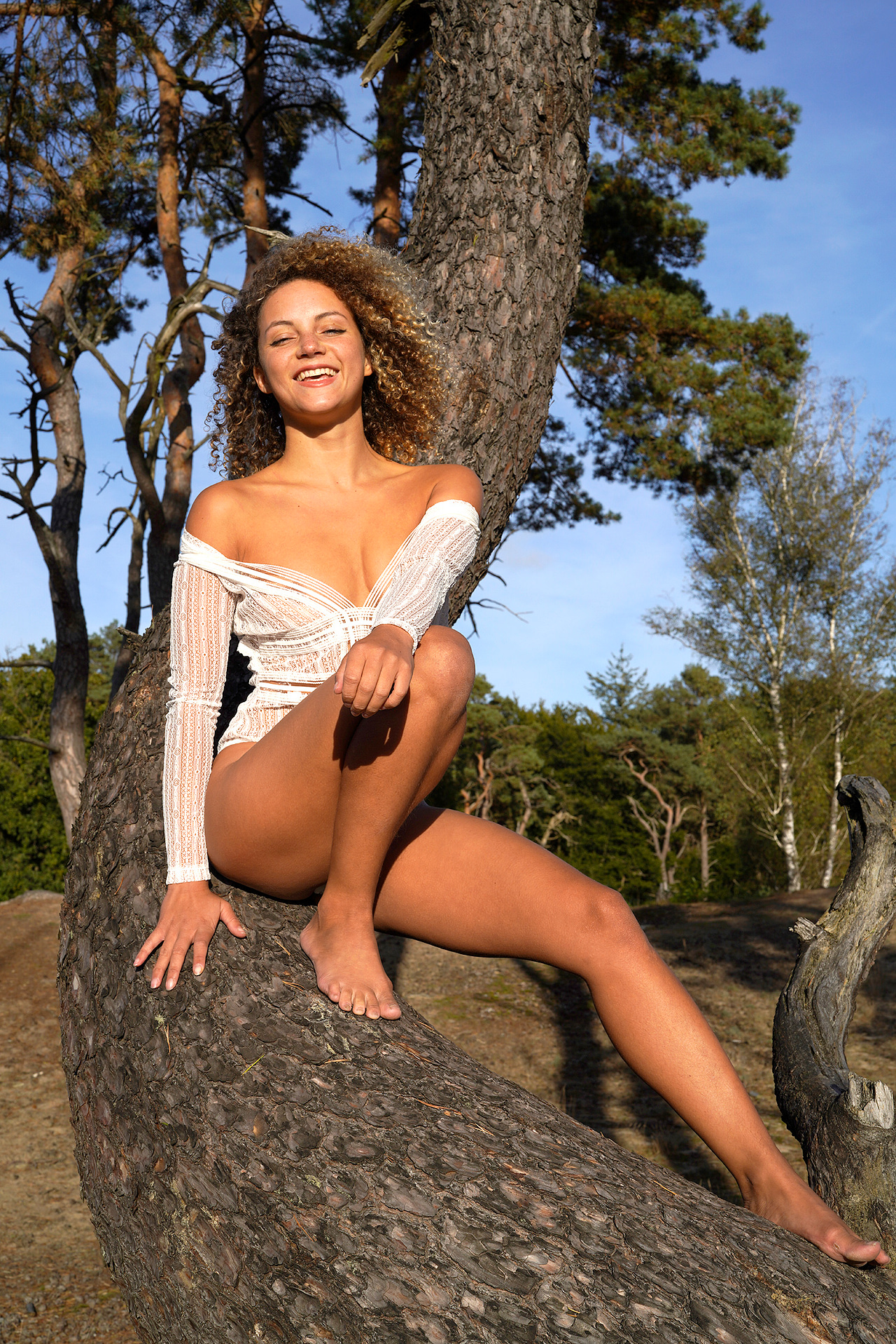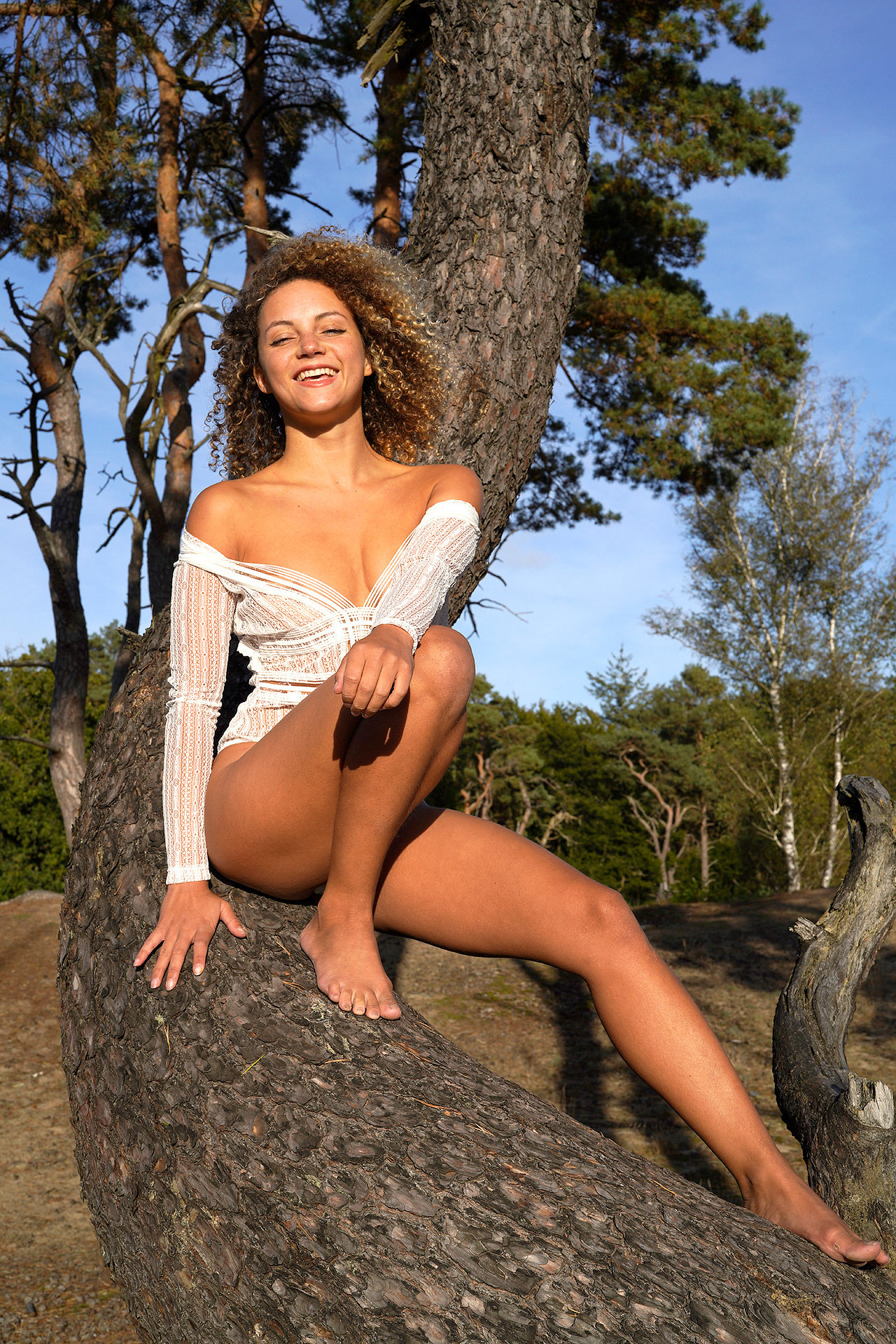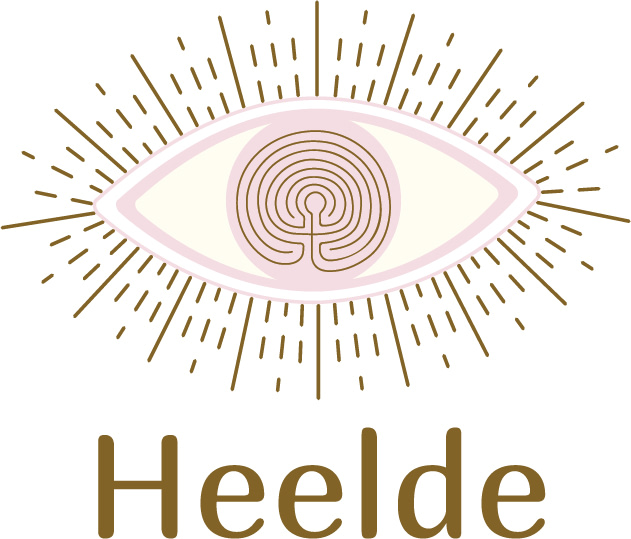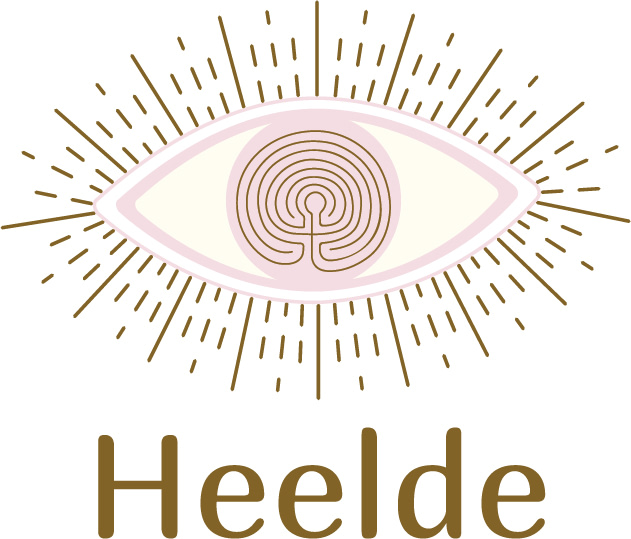 Xena is a modern day tantric ceremonialist on a mission to serve Sacred Love & Sacred Sexuality, in whatever way that wants to be expressed through the unique vessel of every human being.
Super passionate about bringing sacredness back to everything we do, especially our sexuality and intuitive development, as this is such a pivotal part of who we are and operate in this world.
She studied psychology and neuroscience, but her life transformed when she dived into  Shakti Tantra, Egyptian Alchemy, Tantric bodywork, Vipassana meditation, Dance, Feminine Embodiment and the Priest'ess & Shamanic Arts. Since then she's been on a continuous journey to expand consciousness, explore the depths of life and open her body to its mysteries. Meanwhile she's held sacred space for hundreds of spiritual souls in their journey back to wholeness, back to their original state of joy, sexual freedom & expansion.
In this work, Xena especially loves to design sacred space, a field where her higher aspects and spiritual team can work through her and hold space for all that needs to come to the surface and heal. For the benefit of all beings!
Who is Hilde?
Hilde walks the path of awakened consciousness, realism and non-duality. She is an experienced spiritual intuitive coach and trauma therapist. She gives readings and trauma therapy in the form of holistic EMDR (healing at soul level). After working for 30 years as a reader and healer, she has built up enormous experience in guiding people.
Hilde works for 'Heelde", these are a group of spirit guides, led by a main guide who directs sessions Hilde facilitates, and a guide who surrounds her as she channels. Hilde has been in touch with her guides for as long as she can remember.
Hilde is passionate about empowering people to work from their Soul, breaking through patterns and of cycles of heaviness, shining light on beliefs, but above all making clients feel enthusiastic about the path they are walking. She translates the subtle world into a language that you understand.
Hilde has a background in psychology. She has learnt her techniques from various teachers and developed her own approach – she's more the down-to-earth
type than Tinker Bell. She doesn't shy away from confrontation and there is almost no question too wild for her.
Although Hilde mainly lives and works in The Hague (the Netherlands), she travels the world to heal, open gates, balance energies and release souls. For her, spirituality is a way of life. she can often be found in nature, in connection with Spirit. She has been touched by shamanism, women's work and creativity. She likes to be in silence, together with the subtle world.
You can find out more about her work
here
.
© 2022 Xenageorgina All rights reserved. Designed by Prayanadesign